Reviews and Testimonials for Jackson Contracting
FANTASTIC, Brian called me back provide a quote and a few days later cleaned my patio. He sent before and after pictures to me while I was at work. I could not believe it was my patio. I arrived home and was so surprised how great it came out. I will be asking Brian in the spring to do my home and roof
Very happy with the results of our roof clean and house wash! Brian was very professional and informative about the process and all at a very competitive price.
Amazing results of roof cleaning and exterior house wash. Very responsive! Strongly recommended!
Brian was very professional and was on-site to review the work in progress. He provided a quick, formal, emailed estimate within a day. While this was the lowest quote from the contractors that we contacted, it was Brian's responsiveness and professionalism that led to our decision to use his company. The exterior "house wash" was done within an hour. It looks fabulous! No black mold, no green algae, no cobwebs. All gone.
Easy to contact, Quick quote. Arrives as scheduled. Excellent work.
WE moved into a house last year with mold, moss and dirt on the roof. Brian was friendly,helpful and very informative, His crew were wonderful and did a beautiful job. Complete strangers passing by commented on the difference, I would recommend Brian and his crew to anyone.
We had an ugly roof due to overhanging trees--lots of lichen and whatever else grows on a roof. We got estimates for a new roof, but we felt the roof should have a few more years of life to it, especially the areas not affected by tree overhang. A neighbor recommended Brian. He explained the procedure and when we should expect to see results--it takes time. This was June 2016. By late fall 2016, our roof looked great, faster than Brian said we should expect. Maybe the hot summer helped. We are so glad we decided to clean rather than replace a roof that has a few more years of life to it. The cost was certainly reasonable. We highly recommend Brian.
They did a great job on our roof. I would recommend them to everyone.
Great communication. Very professional.
We were very pleased with the results of our roof's appearance after the job was completed . As importantly we were equally impressed with Brian's approach to the job in advising us on expectations and about the importance of timing the cleansing and the effect of chemicals on the plant life and recent lawn work surrounding our home. We took his advice and all came out just as he had explained the situation.
The Power washing job that Brian did on our property was outstanding. The price that Brian charged was not the reason we hired him, after talking with Brian we new that he was the type of contractor we want to hire who cared so much about his company and his customers. We would highly recommend Brian the problem is he did such an GREAT JOB that our roof still looks perfect no stains nothing after all these years. That is what I call a GREAT JOB!!!!!!!!!!!!!!!!!!!
Late last summer, and after Brian saw the roof on my summer cottage, he said it was one of the most serious cases of lichens he had ever seen. He gave me his opinion on how to approach this terrible infestation and that he was going to increase the strength and dosage of his treatment. He did a terrific job. The lichens turned yellow-orange and were all dead in a day! Any damage to landscaping beneath my eaves was kept to a bare minimum, just a few yellowed leaves here and there and nothing died! I look forward to seeing my clean roof when I arrive for my summer vacation this June. (It takes awhile for the dead lichens to sluff off the roof with rain and snow.) Brian is my go to guy in the future to keep my roof clean and lasting! V.T., Winnisquam, NH
When Brian told me what I could expect when he was finished - I thought maybe he was being a bit hopeful. After he was done I realized he actually "undersold" me - the results were better than he described to me. After an additional few months, it was even better. We had some serious lichen problems and they are now completely gone. I also had him power wash the house and it did, in fact, look like it had just been painted.Don't wait - get this guy to treat your house!
I contacted Brian about cleaning the growth on the roof of my house. He gave a very thorough explanation of what was happening and how to eliminate the growth. I decided to hire his company and they did a stellar job. The roof is completely free of any organic growth.
Brian did an amazing and thorough job cleaning our roof. I had black mold streaks on my roof and within days they black streaks were gone. Brian came out within a day of me calling him. Brian Jackson dis a great job for a very fair price and I would recommend him for all roof cleaning projects.
We got our roof washed, due to growths on the shingles and had our siding power washed. Everythign came out great, we left for work and came back to a clean house.
All I know is that it works and works well. Very satisfied customer.
Jackson Construction has been plowing our driveway for the past three years. We have a very long and steep driveway. Sometimes, we make special requests to them to plow snow early as my wife has to go to work. They always accommodate our request. They are always on time and do a great job. I highly recommend them and wish them well.
Brian does a great job plowing our driveway. He gets down to surface and to the edges.
Excellent snow plowing service. On time service. Clears to the edges. Good price.
We have used Brian C Brian C. Jackson & Son LLC plowing service for the last three years and are very please . It is wonderful to have our long steep driveway passable after snowstorms! We recommend Brian C. Jackson & Son LLC.
Thank you, Brian Jackson, for such good services and pricing. As a customer for three years we appreciate the great job you do clearing our long steep driveway after snowstorms!
We have used Brian for our residential snow plowing, for the last three years. He's always prompt and does a great job. Would highly recommend Brian to anyone looking for a reliable snow plowing service.
I have with Brian for over 5 years and he has always been fair, consistent and prompt with all services. I have, and will continue to recommend Brian.
Thank you so much for all your hard work. My roof, as you said, shows better already. You can , actually, see the color of it now. The deck and back stairs to the apartment look wonderful. No more black mold. The railings look like new pre-treated wood. They are just waiting for an application of water seal. It's good you put your sign on our lawn because of the transformation. We are happy customers. Thanks again!!
Brian does a great job winterizing our sprinkler system! Fast, reasonable, responsive and reliable!
Brian was a huge help this season.
Brian is courteous, does the job right, shows up when he says he will and is a has a good price for blowing out irrigation systems.
Brian Jackson is a consummate professional and never fails to deliver. He is also very reasonable priced, which makes him a rare combination and a 5-Star contractor. He would get 5-stars on timeliness as well, but I am on the end of his route in Windham, NH, so I expect a short delay at busy times.
Brian is always on time. He makes sure everything is done right and he truly cares about the customer. I would definitely recommend him and have done so many times.
In my business as a Southern NH Realtor working at BEAN GROUP, I come across many roofs that need attention in order to sell them more easily and for a higher price. Often there is not a need for a new roof, but simply for a non pressure roof cleaning. Mildew, mold or algae, those "black streaks" you see on many NH roofs are easily removed but this is not a do it yourself job. There are many products out there that will actually degrade the materials in your roof. Leave it to Brian. He is affordable, reliable and customer oriented. I have used him on my own home as well.
We have had Brian plow our driveway for two years now. He has always done a great job. It has been increasingly difficult for me to snow blow my driveway in recent years as I age. Having Brian plow it has made the job more doable for me. He does no damage to the driveway. or the lawn. He is prompt. No matter the amount of snow he does a great job. Thanks Brian.
I recently had hail damage to my roof. I wasn't sure what steps needed to be taken with my insurance company and Brian C. Jackson & Son LLC, Inc was great with answering my questions, handling my claim--they even met the adjuster at my house! Aside from handling the claim for me, they put on a beautiful new roof. I was amazed at how clean their crew was and how quickly my job got done.
The roof looked brighter right after cleaning and the lichens/moss all looked dead. Luckily we had a rain storm the day after so some of the lichens fell off immediately. Love the look, service and price....and piece of mind knowing we did not sacrifice the integrity or life of the roof.
I have to say, from start to finish Brian C Jackson really is professional. Some highlights I found great in this experience started with a very quick call back. From the beginning of the conversation and throughout the call Brian uncovered what my needs were; and the best part, was explained why the siding on my home became so bad. Then he outlined how to fix it. And what can be done to prevent it. He gave be a quote very quickly. And set up an appointment. He was on time, worked very neatly. He was very considerate of our lawn items, chairs and other items outside. He completed the job and then, explained what he did, and what we may need to do, as we have hard water, he outlined how to maintain our siding from the aeration. Which he could have charged us more to do. It is great to have some treat my wife and myself with the honestly and respect that he did. This is not common out there anymore.

Simply if you want someone reliable, honest and completes the job at a high level. I would suggest Brian C Jackson. Hope this review helps you in your decision when looking for house washing or contracting. As he will be at the top of our list. A+ service
Great job. Certainly does look brighter. Looked even brighter after the rain just like you said.
I just did a quick walk around before I left. The house is remarkably WHITE … WOW!!! The fence looks unbelievable!!! I can't see the roof because of the sun – it's so bright. So I'll look at it tomorrow morning. Also, I didn't want to walk on the lawn because it is wet. Please use my house as a referral
Brian was excellent in communicating about what he would do, and when he'd be here to do it. He took care of moving potted plants and outside furniture - I did not have to do a thing. I would hire him again, he knows what he's doing and does it with pride.
Prompt Professional and on time. Did an excellent job and washed extra equipment, air conditioner, generator and outside porch roof, with no extra charge. Would hire him again.
Invoice received and we are pleased with the outcome. We look forward to continuing improvement in the condition of the roof. You were very thorough. We appreciate that kind of work ethic.
Brian, I can't thank you enough for your roof cleaning knowledge and impeccable work. Fearing I was faced with reroofing, you provided a cost-effective service and gave me a completely new-looking roof. The improvement is amazing. I also appreciated the timely communication, prompt service and great care taken by the crew to clean-as-you-go
We were very happy with Brian's work! He was very involved with everything starting with the design plans to the finish project. Our new kitchen is lovely!
Leaders in the industry and I would recommend them to anyone!
I know it has only been a week, but my roof looks AWESOME!!!!!!!!!!!!!!!!! From a distance you can kind of see the lichen/moss but not really. Obviously up close it is still there but it looks so much better than before. A few more rainstorms and it is going to look great!.

Thank you, I am glad we did it, well worth the money!

Your customer service was very good too. Feel free to use me as a reference any time. I will definitely give your name out if needed.
I wanted to take a moment to thank you for the great job you did on our roof! I am really impressed by your company's professionalism throughout this process and the results are truly outstanding. Nicely done. I'll certainly be passing out your name to neighbors and friends. Thanks again
I just wanted to follow up and tell you how amazing the roof looks!! All the mold, mildew and moss is dead. It turned a very attractive color brown so it's not unpleasant to look at as it slowly falls away. Thank you for your prompt response and follow-up scheduling. I couldn't be happier.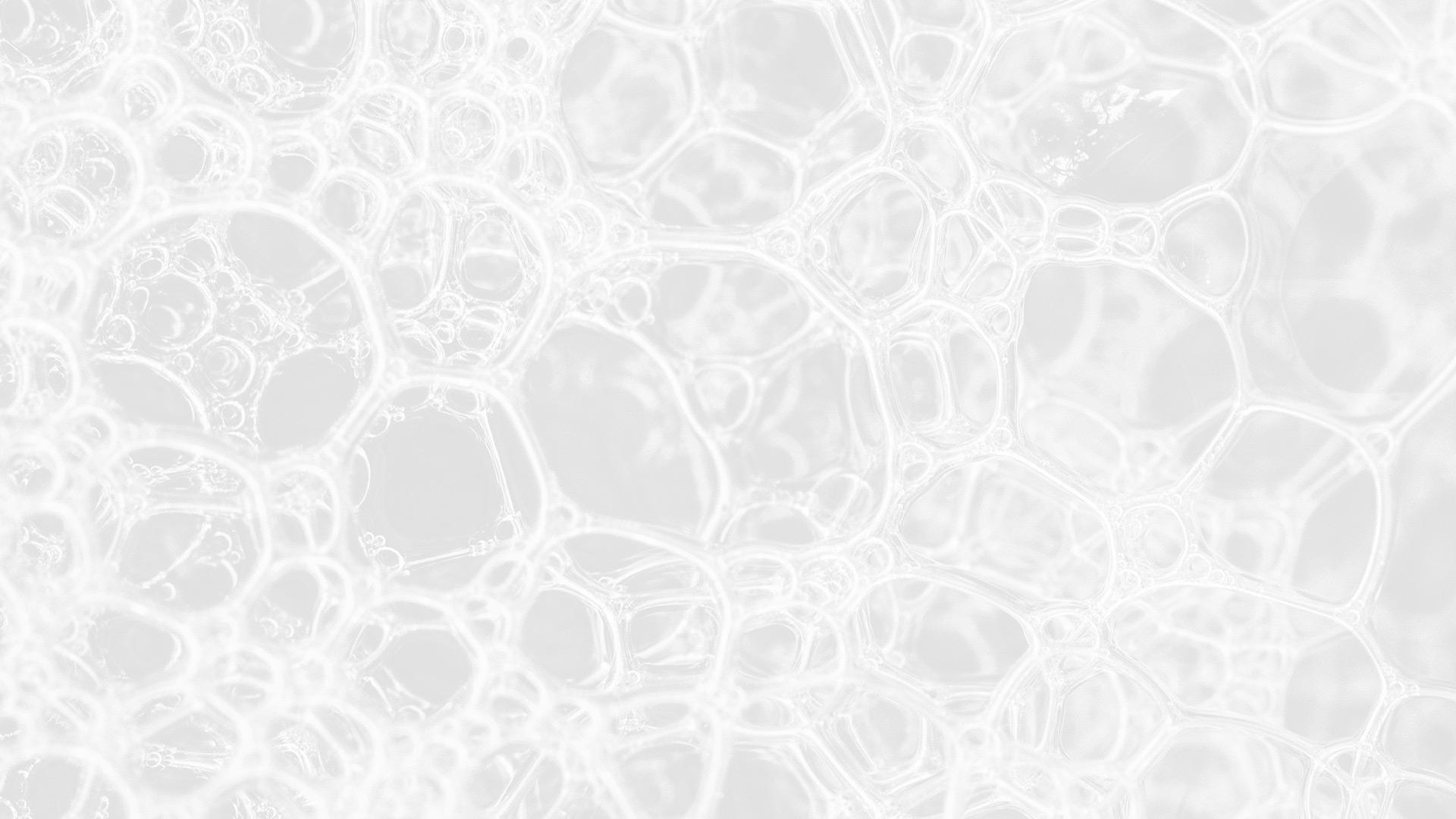 If you are looking for more testimonials or customer information about Brian C. Jackson & Son LLC then please call 603-401-8408 or complete our